If you have a problem with ammunition or a reloading component and need to return it to the manufacturer, one of the first questions you will be asked is, "What is the Lot number?" You might ask yourself, What is a Lot number? Where do I find the Lot number? And, Why is it so important to the manufacturer?
To address these questions, we need to consider mass production, the methods used to control that production and how manufacturers keep track of what's been produced.
When referring to commercial ammunition and ammunition component production, remember that these are produced in hundreds of millions. In terms of rimfire ammunition, billions are produced each year. These are not nails or screws; ammunition includes energetic materials. If something goes wrong in the production, the result of using it can be very dangerous to the end user.
Photo Gallery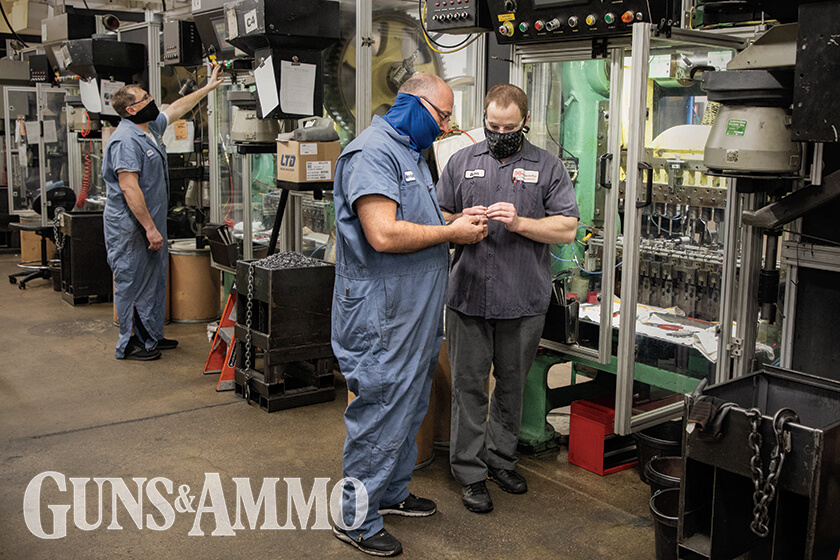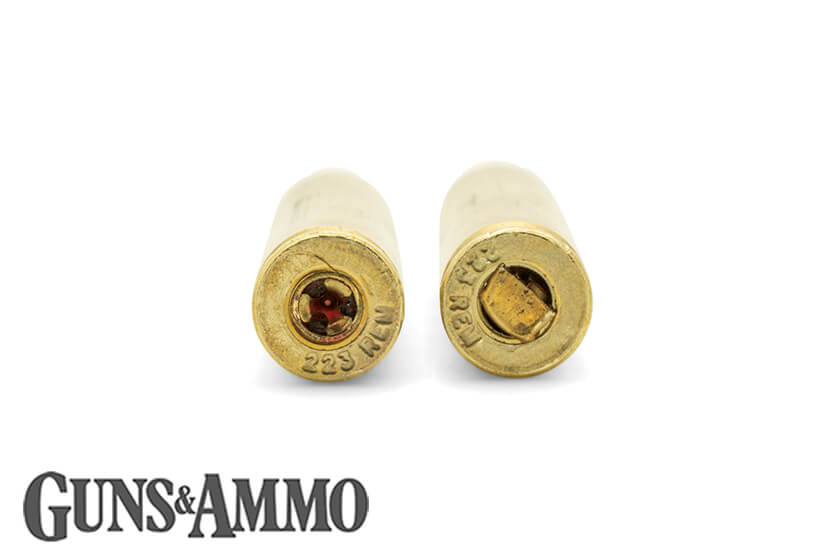 A responsible manufacturer will develop a methodology to organize such huge production numbers into smaller groups, or segments, which can be monitored for performance. Additionally, the components that went in to them can be easily tracked if a concern arises. If a problem is identified, the Lot of ammunition can be addressed on a scale that is manageable, which is more efficient than sorting or recalling millions of something. If manufacturers didn't organize these huge production numbers into smaller groups, they would not be able to determine when a problem started occurring, or what caused the problem. The only recourse for a manufacturer would be to recall and replace very large amounts of product, which is not a good scheme for staying in business.
Consider what goes into producing ammunition, and the components that go into each round. The raw materials for making bullets and cartridge cases have to be processed from a strip of copper alloy and an ingot of lead into a bullet. Similarly, primers have to have cups and anvils made from strips of copper alloy and the explosive mix formed from raw materials. These three components are then assembled to extremely tight dimensional tolerances. Propellants have elaborate "recipes," and production methods to manufacture them from raw materials that resemble cooking or baking in some ways. Now consider that a manufacturer is making huge quantities of these. There is a bewildering set of specifications, tolerances, quality checks and testing that go into the production of all these things.
The final product is a consumable. Other than reprocessing a cartridge case, none of these components can be reused. If a problem occurs during the use of these elements, it can't be brought to a mechanic for fixing. Manufacturers rely on statistical analysis, rigid adherence to quality control standards and limited testing to control its production. Since the end product is consumable, it can't all be tested or there would be nothing left to sell. This is the crux of the Lot number system. This huge production is compartmentalized into smaller groups, or "batches," to isolate and quickly address any problems that might occur. Unfortunately, even with a manufacturer's best efforts, Murphy's Law raises its ugly head from time to time. It is a testimony to the skill and knowledge of every manufacturer in the firearm industry that more problems don't exist.
What are some issues that might be encountered with loaded ammunition and ammunition components?
---
Video That May Interest You
×00:5002:52
---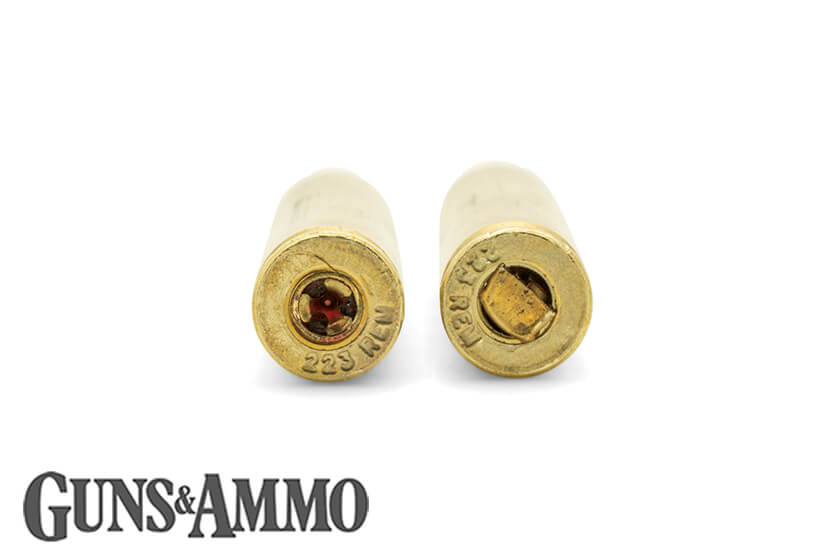 Primers
There are really only two issues that could be encountered with component primers. Primers can be made without an anvil, or with no-­ or low-­weight explosive pellet. These issues are incredibly rare. I was involved in overseeing on the order of 10 to ­20 billion rounds of ammunition in a 24-­year career in the ammunition industry. In all, I can remember just one time where we got a round of ammunition back with no anvil, and maybe three or four returns with no-­ or low-­primer mix.
My joke was that if you encountered one of these primer issues, you better go buy a Powerball ticket; it could be your lucky day. Low-­pellet weight can be a safety concern because of the potential for a hang-­fire. No anvil or explosive mix are not a safety problem per se, but these would be annoying.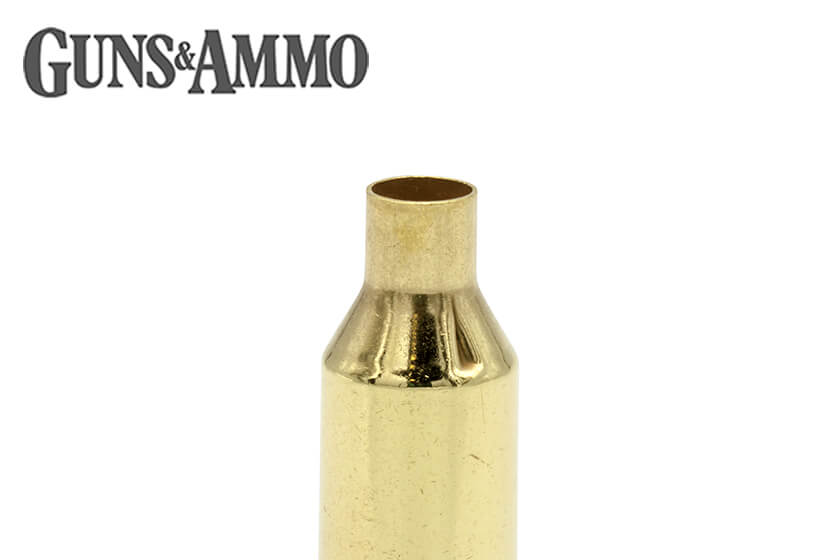 Projectiles
Problems with bullets are usually associated with tooling wear or a tooling setting that changed. The most common issues I have encountered with bullets has been an incorrectly located cannelure, or an ogive that isn't quite the correct shape or profile. These problems are generally not seen by the consumer because they are externally visible and should be caught quickly by a good machine operator. Regular quality checks of these dimensions are done to ensure that any out-­of-­specification production is quickly caught and removed. Improper cannelure location would be immediately noticed by an ammunition loading machine operator. Again, these problems are not safety issues; these are a quality control issue. These would reach the consumer rarely, if ever. If you encounter these issues in a box of bullets, for example, most manufacturers will gladly replace the box of bullets.
Cartridge Cases Several problems can occur with cartridge cases. One, in particular, can be a safety issue worthy of the manufacturer being made aware of the Lot number. Occasionally, the headspace of cartridges can vary with tooling wear or a tooling adjustment changing. If headspace is excessively short, it can lead to a mis-­fire or head separation. Excessively long headspace can cause a cartridge to fail to chamber completely.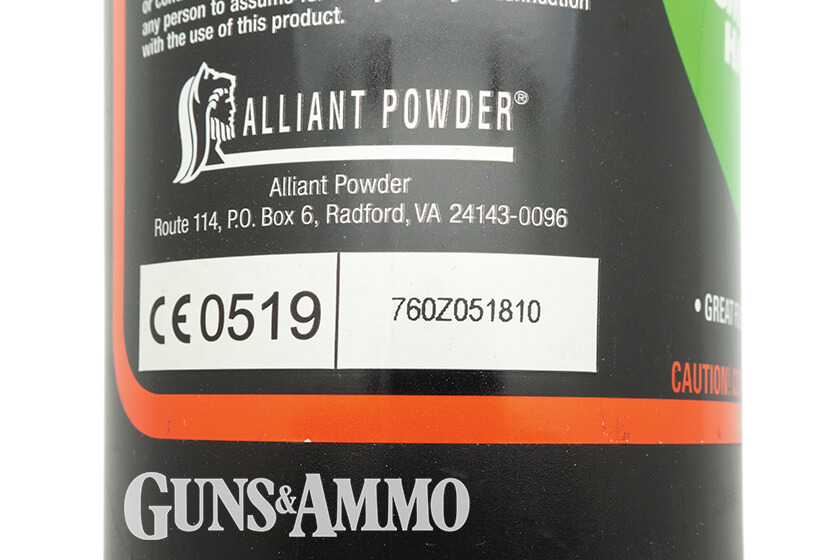 Potentially, a more serious problem with cartridge cases is folds. Folds are material that did not flow uniformly during the forming process. Instead, the material crowds together and forms an actual fold in the brass. These typically occur in the neck, shoulder and more uncommonly in the body of the case. Folds in the shoulder are usually not a problem beyond the cosmetic blemish. However, folds in the neck can prevent a loaded round of ammunition from chambering. Folds in the body or near the head of the cartridge can result in the case splitting and releasing gas into the action — and the shooter's face. Folds in the body and near the head of the cartridge case are a definite safety concern. If you run across a case like this, do not shoot it and contact the manufacturer.
With the number of cartridge cases produced, you will probably encounter a case with folds. If it is a large percentage of cases contact the manufacturer and get them replaced. If it is one or two, I would encourage you to have some understanding, and accept that life isn't perfect. If you see folds near the case head, the manufacturer should be informed and the cases or ammunition returned.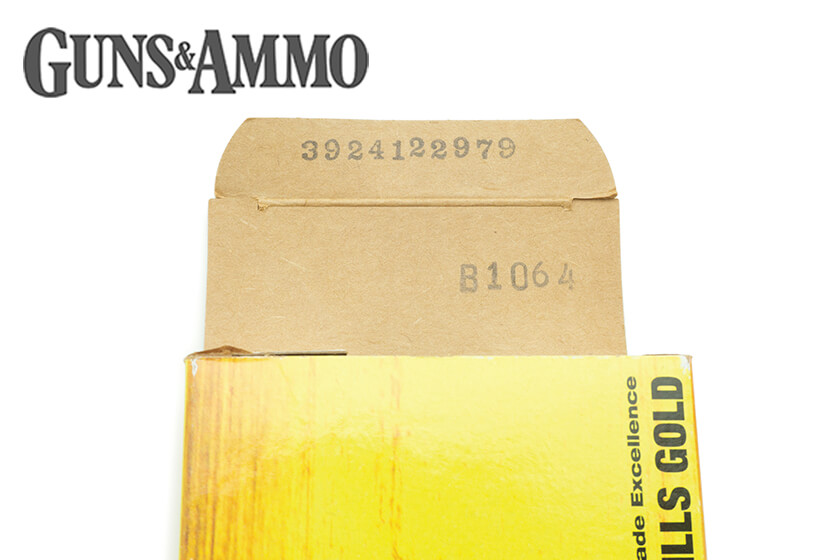 Loaded Ammunition
Component problems can creep into loaded ammunition. An additional primer issue can also occur with loaded ammunition. Occasionally, an improperly seated primer catches the edge of the primer pocket on the case when it is seated. These primers will show crumpled cup material that did not go into the primer pocket. You may also get a primer that was seated sideways. If either one of these primers are fired they will leak gas ­— they should not be fired. This is a rare occurrence and for these issues I would argue that you should give the manufacturer a break. The case is still fine and can be reloaded after the damaged primer is removed.
You may eventually encounter a round of ammunition that will not fully chamber. This is usually caused by either folds in the shoulder or neck, or a case with excessively long headspace. If this is an isolated incident, give the manufacturer a break. If it is a large number of rounds, the ammunition should be returned and the manufacturer notified. This is when the company will need the Lot number.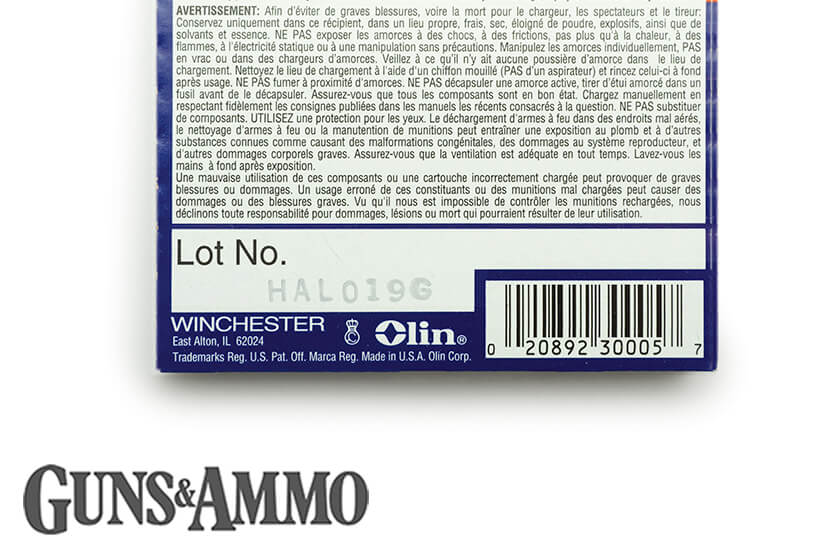 A serious problem with loaded ammunition is a high-­pressure round, which is evidenced by a blown or pierced primer, hard bolt lift, a bolt that can't be opened at all or any kind of gas release from the cartridge case. These scenarios are grounds for returning ammunition and the manufacturer needing to know the Lot number. They will catalog this information and keep track of this Lot of ammunition. If more problems are reported, it could lead to a recall. This is why Lot numbers are used and can be incredibly important in the rare event of a systemic problem that exists with a Lot of ammunition.
Summary
All manufacturers have customer service departments to answer questions or field-reported problems with their products. These customer service representatives are there to serve you. If you have an isolated problem with one round of ammunition, be kind and reasonable. If you encounter a serious issue with ammunition or components that could result in compromising safety, the manufacturer's customer service representatives need to know this. Safety is why they exist, and safety is why Lot numbers and Lot size control is used in production.
Where are Lot numbers found? Generally speaking, ammunition Lot numbers are found on the inside of the box end. Primers usually have the Lot number at the bottom of the sleeve they come in. Cartridge cases and bullets will often have the Lot number on the label. Powders usually print the Lot number on the label or on a sticker on the bottom of the container.
Final Thoughts
Hopefully, this column offered insight into the quality control of mass-­produced ammunition and components, as well as an appreciation for the process. I would encourage you to think about the expertise and attention to detail that manufacturers give their production. And remember, nothing is perfect.